Industry News
All the muck that's fit to rake.
General WebSec News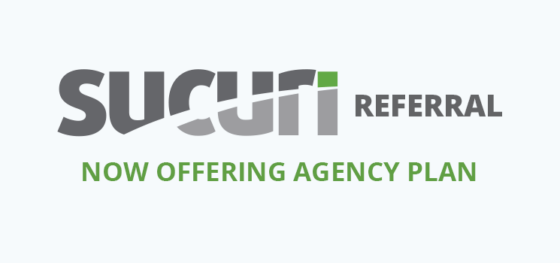 Sucuri's main objective is to make the internet a safer place for everyone. With that in mind, we created a Referral Program, which gives you the opportunity to advocate for website security and profit from it.
Our referral partners use their custom link to recommend Sucuri products and receive a starting commission of 25% off the total net purchase when a customer signs up for our Platform and Firewall plans.
Posted on 18 May 2018 | 11:47 am via Sucuri
WordPress 4.9.6 is now available. This is a privacy and maintenance release. We encourage you to update your sites to take advantage of the new privacy features. Privacy The European Union's General Data Protection Regulation (GDPR) takes effect on May 25. The GDPR requires companies and site owners to be transparent about how they collect, […]
Posted on 17 May 2018 | 1:21 pm via WordPress.org
Preparations to get Wordfence and our organization ready for GDPR continue at Defiant and we are on schedule. Last week we sent out an update that said we are applying for the Privacy Shield certification program for both EU-US and Swiss-US and will soon have available a Data Processing Agreement for our EU customers who need […]
Posted on 16 May 2018 | 11:05 am via WordFence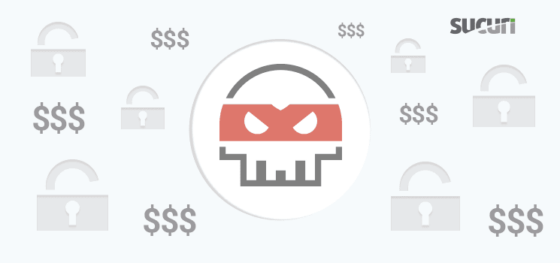 Have you ever wondered what happens if your e-commerce site is breached?
Usually, when you think about data breaches, you think about big enterprise websites. Does that mean that big brands are the ones who suffer the most from data breaches? Actually not.
Recently, Trustwave put out a report that states approximately 90% of breaches impact small merchants.
Here are the top 3 compromised industries:
1- Retail – 45%
2- Food and Beverage – 24%
3 – Hospitality – 9%
This graph shows the top 3 compromised industries due to vulnerabilities that allow attackers to steal data; however, bear in mind that any website could become a victim.
Posted on 15 May 2018 | 11:53 am via Sucuri
Last month we introduced 'high demand' pricing for our site cleaning service. We did this because demand for site cleanings is seasonal and it became a challenge for us to deal with the surges in business we would see while maintaining a high level of customer service. We have always run our site cleaning business […]
Posted on 15 May 2018 | 10:14 am via WordFence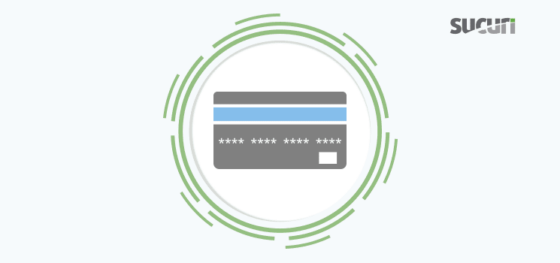 Sucuri aims at keeping the internet safe. That is why we are so keen on informing our customers of potential threats. We have posted many articles regarding ecommerce security breaches that steal credit card information, as well as the risks for ecommerce site owners.
There can be many dangers when purchasing through a website, and with so many cyber threats attacking ecommerce platforms and payment gateways, it's more important than ever to reassure your customers by implementing and maintaining Payment Card Industry (PCI) Compliance.
Posted on 10 May 2018 | 12:00 pm via Sucuri
General InfoSec News
Facebook's Android app suddenly started making a bid for superuser access. Conspiracy theories popped up like fungi. (It's now fixed.)
Posted on 21 May 2018 | 11:41 am via Naked Security
The code is integrated with at least three exploits that target unpatched IoT devices, including closed-circuit cameras and Netgear routers.
Posted on 21 May 2018 | 7:01 am via Threatpost
From the carriers to LocationSmart to 3Cinteractive to Securus: there appears to be a chain pockmarked with lack of authentication and data lost to hackers.
Posted on 21 May 2018 | 5:43 am via Naked Security
When it comes to browser security, how important are the address bar icons and labels that tell users about a site's security status? For Google at least, they matter a lot.
Posted on 21 May 2018 | 5:24 am via Naked Security
A look at how payment information is protected on smartphones that support contactless payments.
Posted on 21 May 2018 | 5:19 am via Kaspersky Blog
From Nest turning up the heat on password reuse and the Red Hat vulnerability to the Chili's PoS breach, and more!
Posted on 21 May 2018 | 3:21 am via Naked Security
The U.S. Senate gave the nod to restoring the 2015 Open Internet Order, putting net neutrality on the fast track to a House vote.
Posted on 18 May 2018 | 2:23 pm via Threatpost
What goes here?
For real though let me know what you think should go here.